Since SPG, Marriott Rewards and Ritz Carlton officially merged on August 18, 2018, there have been rumors that joint program would have a different name than the current one.
Well, the wait is over and Marriott is out with new program name BonVoy.
If this is to be believed, Marriott's new loyalty program will be called Marriott Bonvoy. This is further supported by the fact that a federal trademark registration number was filed for Marriott Bonvoy on October 30, 2018.

As far as I know, that's not a real word, so I'm not sure if it's short for "bon voyage," or what.
This website contains all kinds of information about the new program as well, though it seems to me like nothing major is changing. The only thing I notice is that they're renaming two of the elite tiers.
They'll maintain Silver, Gold, and Platinum Elite, but:
Platinum Premier Elite will become Titanium Elite
Platinum Premier Elite with Ambassador will become Ambassador Elite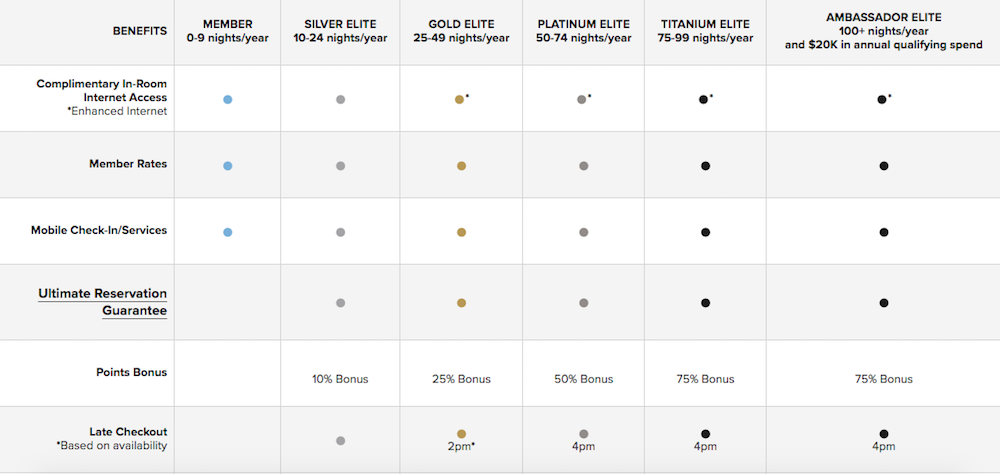 What doesn't make sense in the table is that Titanium is higher than Platinum. Although, Platinum is far more precious than Titanium when it comes to metal.
Yes, I do understand that so many Platinum doesn't make sense like
Platinum Elite
Platinum Premier
Platinum Premier + Ambassador.
Yes, it definitely does make a difference that Ambassador is a different category altogether. I should be getting more priority than Platinum members when I am spending way over 100 nights per year with them.
I can only hope they change the category Titanium to something else.
What do you make of Marriott's new loyalty program potentially being called Marriott Bonvoy? Do you notice any other changes based on the new site?